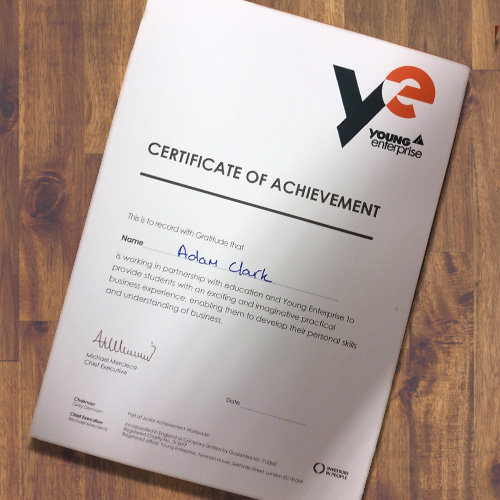 On Feb 10th Adam took part in the "Industry Masterclass" at Abbey School in Reading.
The day was a completely new experience and the noise and hub-bub of the school was a little daunting at first. However, Young Enterprise had briefed all the mentors pretty well and provided a step-by-step pack, instructions, resources and presentation. I was lucky to be with 2 other mentors who siezed the day and made my life easier.
It was a lot of very good fun.
The Abbey is evidently an outstanding school and the girls were extremely pro-active to embracing the challenge of the day. We got divided up into teams and the competition was on. As a small team, we started out choosing a type of business that the girls wanted to run and it all went pretty mad from then on (in a good way). There was LOT for the kids to achieve in the day. But they managed it somehow. Luckily I had some awesome kids in my team and they pulled a rabbit out of the hat last minute. But we didn't win.
I have to say that I think it was probably me that slowed my team down and I would love to do it again knowing what I now know. Maybe we can win next time !
Abbey School: http://theabbey.co.uk/
Young Enterprise: https://www.young-enterprise.org.uk/