5x Your Marketing. Rocket Fuel Your Results.
Deeply understand your customers, define your true value proposition, develop your unique brand voice, leverage the right media, and create amazing customer engagement.
In 25 years of working in (and running my own) marketing agencies, only THREE clients came in and said, "This is my customer. This is who I serve. This is why I believe in my offer. This is my value proposition. These are my business objectives. These are my marketing objectives". Everyone else was hoping for a miracle.
The lack of clarity in people's Marketing, Communications and Messaging Strategies is shocking - especially in microbusinesses. It's not clients' fault. They are sold a dream. And not told the extent of effort/depth required to fulfil it.... or the truth about how to fulfil it.
But it's wasting an awful lot of time, energy and resources for SMEs as they battle with marketing and get disappointed with the results.
How's your marketing going?
Clients often come to Ooba Creative in 3 camps:
Exhausted and disappointed.
Never really got started
Looking for fresh ideas to take things forward
Often we hear, "We've been doing X,Y,Z... and it's sort of working. But it's a lot of work. And we need to go up a gear. But we're not sure how."
Or... worse... "I have been told I need to be tweeting, and posting, and blogging, and engaging, and being a thought leader."
But, you don't. It's not true. In fact, it's pretty damaging.
It's upside-down thinking - focusing on the tool, and not the strategy, messaging and brand.
Most successful brands don't tweet, or blog, or spend hours on YouTube.
Nike barely tweets and, if it does, it is (almost) never about shoes.
Apple has never done a tweet.
If your brain just made an excuse for that (e.g. "But, they're Apple..."), then you have fallen for the "big marketing myth", that has been perpetuated for the last 15 years.
And this is hurting your business. Or, as a minimum, it is causing a lack of clarity and a lack of efficiency in your marketing activity.
Sadly, we have all been persuaded to focus on the wrong things (i.e. the tools rather than the strategy and messaging) for so long, the myth has almost become a truth, and it's hard for people to come back to the real truth.
But I offer you the real truth.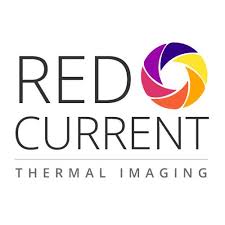 After speaking to Adam for no more than a few hours, we developed a short-term and medium-term plan to make some changes that enabled us to maximise on our existing leverage, whilst increasing profit and allowing time for further business development and innovation. Following this, I initiated some significant changes (some of which were very hard at first) which started seeing positive results very quickly.
A year on, we have now increased our revenue by approximately 50% whilst almost doubling our profit margins. I now also have far more time for myself outside the business which in turn has made me, my family and my staff a whole lot happier.
I thoroughly recommend Adam as a business consultant to assist in such matters.
Kristian Westerhold, Managing Director, Red Current Ltd
So, what's "The Real Truth"?
You need proven strategies.
The truth is, that there are fundamental Marketing, Communication and Messaging Strategies that are proven to work. You get these right, and everything else falls into place.
You will have complete clarity on what to say, who to say it to, what images work best, what campaigns to run - everything. Because you have it all worked out beforehand.
That have worked for millennia,
Human beings are not 'somehow different' to how we have been for ~300,000 years. We like to think we are, but we are not.
The Ancient Greeks, Egyptians, Romans and any civilised society you can probably think of, were all selling things to one another.
The Vikings were amazing traders. People think, "things are different now". But, they aren't. The fundamental human behaviour is still the same. The tools may be different. The name of the method may be different. But, someone still had to hammer nails into the viking ships. And someone had to make the nails. And count the nails. And pay for the nails. And persuade the Viking-ship-builder-person that his nails were better/stronger/last-longer etc etc to some other nail provider.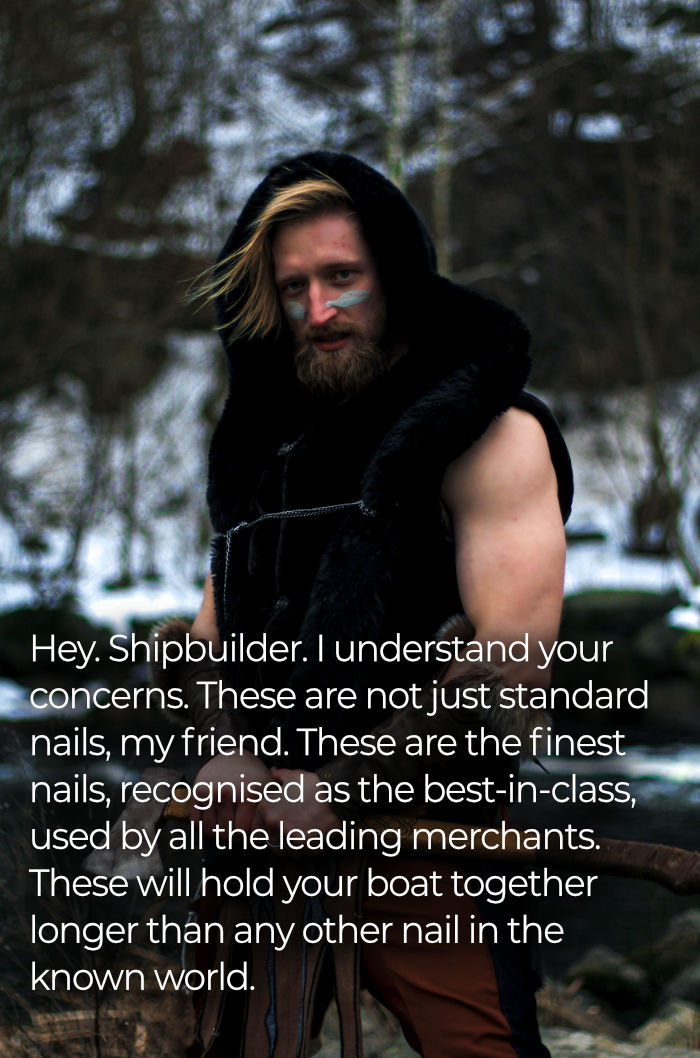 And it's backed by science.
And, if i grab my "Marketing Strategy" books from my Marketing Degree in the 1990's, they talk about marketing processes, and testing, and customers, and messaging, and pricing.
All this "marketing activity" (e.g. funnels, social media and content marketing) can be dressed up in whatever new fasionable way that people want, but it still comes down to the fundamental basics of human behaviour.
So put the tricks, tactics and tools to one side...
Marketing has got 'lost' in the race for tools, tricks, tactics, arguments as to which social media platform is best, and what time/day should we send out emails. All a massive waste of time if the overarching strategy isn't done properly first.
And get your customer, value, positioning and messaging right first
The truth is, if you want business and marketing success, you have to Do The Work. The strategy work. Everything else is Small Stuff.
As Richard Carlson said, "Don't sweat the small stuff. And it's all small stuff".
The Work? What is that?
We help you do the necessary strategy work.
It's a proper Marketing, Communications & Messaging Strategy.
It's big. And requires a lot of head scratching and effort. And it works.
Only then you can implement it into all your sales, marketing and business communication channels. Even social media too, if it's relevant. But also your recruitment ads, contracts, onboarding tools, signage, invoices etc.
By doing the work, it means you can grow your business in a strategic, structured, controlled and methodological way.
It's that simple. But simple doesn't always mean easy.
That's where we can help
What's involved?
An Overview
The overarching process of the "Marketing & Marketing Communications Strategy Programme" is:
An introductory call to get to know you and confirm what's needed.
Kick-Off Session - where we go through your business in fine details
Customers Session (Unit 1)
Value Proposition Session (Unit 2)
Messaging & Positioning Session (Unit 3)
Review Units 1, 2 & 3 + Real World Implementation Session
Channel Mapping & Customer Journey Mapping Session (Units 4 & 5)
Follow-up Session (Unit 6 - 2 weeks later)
And.. timing/delivery?
Each Session lasts 2-4 hours. It can be split into 2 sessions. and can be done face-2-face or over video call. Unit 6 can be 2-3 hours establishing how the work can be implemented.
At the end of each session, you will be required to work on the relevant unit. Full instructions and guidance will be given. It is crucial this work is done in between each session.
I will be available to help every step of the way.
The programme can be scheduled as rapidly or as spreadout as you need but it must not take longer than 8 weeks. We have found that a big time gap between sessions causes a lack of momentum, a reduction in learning and a detrimental effect on the final result.
At the end of the programme, you will have a deep clarity on:
Who you are attracting and how to attract the right customers for your business model
What your true value is to them (beyond the obvious!) that resonates with these customers
What to say, how to say it, when to say it - key words, phrases etc
A breakdown of how to communicate and market to your target audience(s)
An awesome customer journey/engagement map
A marketing map and a 'pulse' of how to win new business, keep customer's business, and leverage customers to help build your business.
A complete understanding of the Ooba success model so you can then continue to innovate in a controlled and strategic way.
A focus on Profit, Innovation and creating assets of Leverage (P.I.L.) that you can use to continue to build your business.
If we get these fundamentals right, then we can build on top of it with tactical activities (such as ad campaigns or social media etc). If you neglect these, a large proportion of your marketing activity will simply be wasted, or 'miscommunicate', or fail to convert as rapidly as it could do.
How much does it cost?
Of course, we would say it should be seen as an investment and ask, "How much is it costing you not doing it?". But, enough of that 'sales speak'.
We have different price bands depending on the size of your company.
And we also have different payment schedules depending on the size of your company.
What we can say, is that clients are 'very nicely surprised' at our pricing structure and that the price has never been flagged as a barrier to go ahead.
So, please call us on 01256 578007 or email This email address is being protected from spambots. You need JavaScript enabled to view it. and we can go through it in detail with you.
* Viking Photo by Andrii Chepelovskyi from Pexels